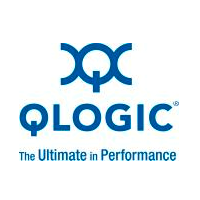 QLE7342 Dual-port 40Gbps (QDR) InfiniBand HCA
by
QLogic Corporation / Cavium Inc.
http://www.qlogic.com/Resources/Documents/DataSheets/Adapters/QLE7342_datasheet.pdf
Download: Click to download
Description
High Performance Computing (HPC) solutions have used InfiniBand networks to meet the needs of the most demanding set of applications and workloads. The QLE7342 is a dual-port 40Gbps InfiniBand PCI Express® Gen2 x8 adapter. It is a highly integrated design that delivers unprecedented levels of performance, making it the ideal solution for HPC applications that rely on low latency, direct memory access. High Performance. Quad data rate (QDR) InfiniBand delivers 40Gbps per port (4×10Gbps), providing the necessary bandwidth for high-throughput applications. With the highest message rate and lowest latency of any InfiniBand adapter, the QLE7342 provides superior HPC application performance. The QLogic TrueScale architecture is designed to deliver near linear scalability. As additional compute resources are added to a cluster, latency remains low and the message rate scales with the size of the fabric, resulting in maximum utilization of compute resources. The QLE7342's advanced design does not need onboard firmware or external memory, which enhances not only its performance, but also reliability. The ASIC has ECC protection on all internal SRAMs and parity checking on all internal buses. Equally important, the stateless design is inherently more resilient to adapter and fabric failures as it minimizes its reliance on the connection state. Optional data scrambling provides a mechanism to optimize data patterns, which in turn minimizes the bit-error rate. This fourth generation product is compliant with the InfiniBand Trade Association (IBTA) version 1.2 specification, ensuring interoperability with all other IBTA compliant devices. In addition, support for the OpenFabrics community distributions ensures rapid adoption by major operating system vendors, system integrators, and independent hardware (IHV) and software (ISV) vendors.
Categories: HCA Cards